Reading Time:
5
minutes
Lip Filler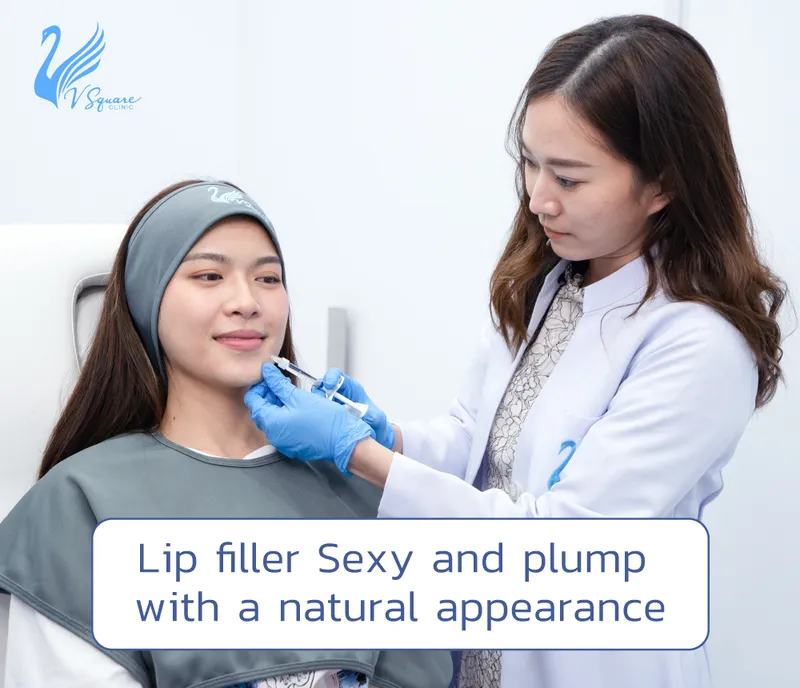 Lip filler injections use HA fillers that are 100% biodegradable and harmless. The filler does not leave residue. Compared to fillers, corrections by surgery of the mouth shape takes a long time to recuperate as wounds take time to heal. Lip fillers are therefore a more convenient and safe alternative which is very popular nowadays.
Lip filler content
---
What is Lip Filler ?
Oral filler injections are the use of Hyaluronic Acid or "HA" injected to help fill or enhance the lips to look plump, firm and can be used to adjust the shape of the mouth into various shapes as needed. Lips will become more hydrated, nourished and this filler will leave the overall face looking younger.
---
Lip Filler pros and cons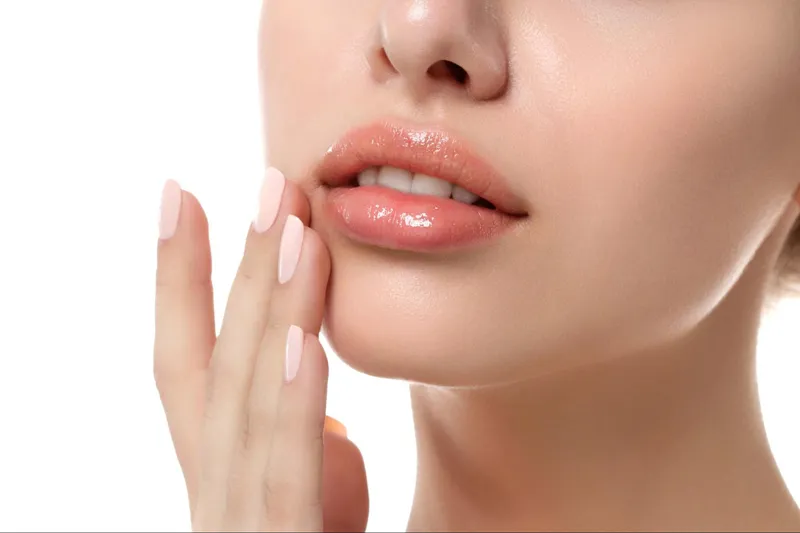 Pros
Adjusts thin, small lips into a plumped up structure.

Solving problems of unequal mouth position or proportion with lip filler techniques to fill in or adjust the shape.

Solves the problem of drooping corners of the mouth by injecting the corners of the mouth slightly in an upwards direction so that the mouth is in a smiling position.

Solves dry mouth problems and provides the mouth with moisture.

No surgery, no scars and no need for recuperation.

Changes are immediately visual after the injection.
Cons
Lip filler injections, like most fillers are not permanent. The filler will gradually disintegrate naturally, structuring the shape of the mouth as it return to the original beautiful shape. Lip filler injections require professional expertise and experience of physicians to design the shape of the mouth so that it matches the face. If the physician does not have enough experience, this may cause the shape of the mouth to be unattractive or not compatible with the face.
---
Lip Filler prices
Promotions for lip fillers at V Square Clinic are priced at 14,000-16,000.- depending on the model of filler used. The physician will assess the shape of the mouth that the patient requests and recommends the appropriate filler for each case.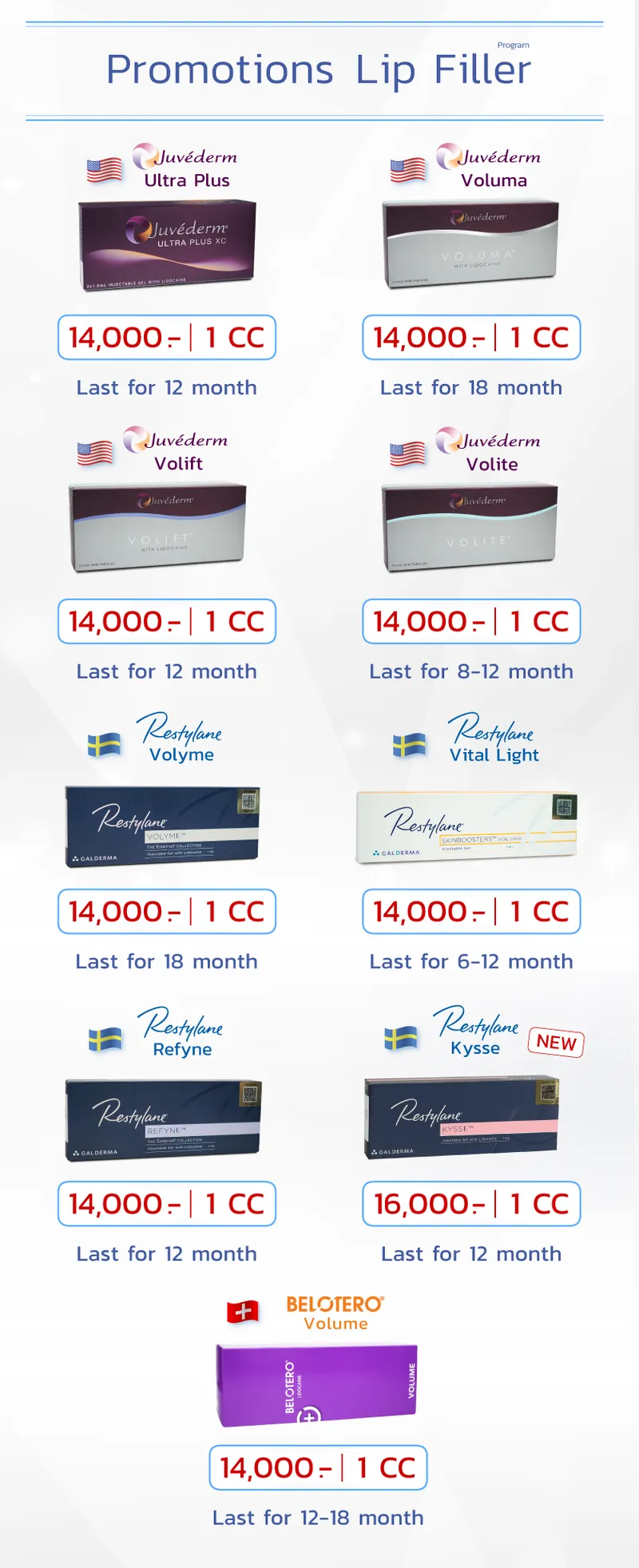 " The Restylane Kysse filler from Sweden is the only filler designed specifically for injecting and correcting lip problems. A special feature is fine, but it can help create a clearer lip line, adding moisture, fullness and adjusting the colour of the lips to look brighter, lasting for 1 year. "
There are also other brands of fillers that are suitable for oral injections. That of which the physician will evaluate appropriately and discuss process, brand and scheduling with the patient beforehand.
Restylane Kysse

is a fine filler but stable.this filler creates a clear lip line, providing moisture and plumpness. Specially designed for filling into the lips, it can last for 12 months.

Restylane Vital Light

has a fine texture which adds moisture. Suitable for those who want to fix dryness of lips, without adding much thickness, it can last 6-12 months.

Restylane Volyme

is

averagely soft and has high flexibility, absorbs water, looks natural and is not lumpy. Suitable for injections in the corners of the mouth, it can last for 18 months.

Restylane Refyne

is soft, flexible and can fill or pump up the lips naturally for 12 months.

Juvederm Ultra Plus

has a soft texture, when injected it is not heavy at all. Suitable for people who want plump lips almost mimicking a westerner or in that context. It can last up to 12 months.

Juvederm Voluma

has firm flesh, moderately light, and lasts the longest. Suitable for those who want plump lips and it also sustains the longest, up to 18 months.

Juvederm Volift

is soft, detailed and highly flexible, also giving natural results, no lumps and lasts for 12 months.

Juvederm Volite

has a fine texture and adds moisture. Suitable for those who want to keep their lips moisturised. Slightly plumps up the lips and can last for 8-12 months.

Belotero Volume

has a firm texture, good shape and increases the volume of the lips. Suitable for those who want plumpness or dream lines, can last for 12-18 months.
---
Lip Filler before and after
Reviews of lip fillers, results immediately before-after at V Square Clinic, all filler products used are 100% genuine fillers from world-class brands from the USA, Sweden and Switzerland. The physician will open a new sealed box for every case. Also giving the boxes and tubes off for hold. Checking the authenticity with the manufacturer that every piece is genuine is also possible to rest assured that the results are as safe and beautiful as can be.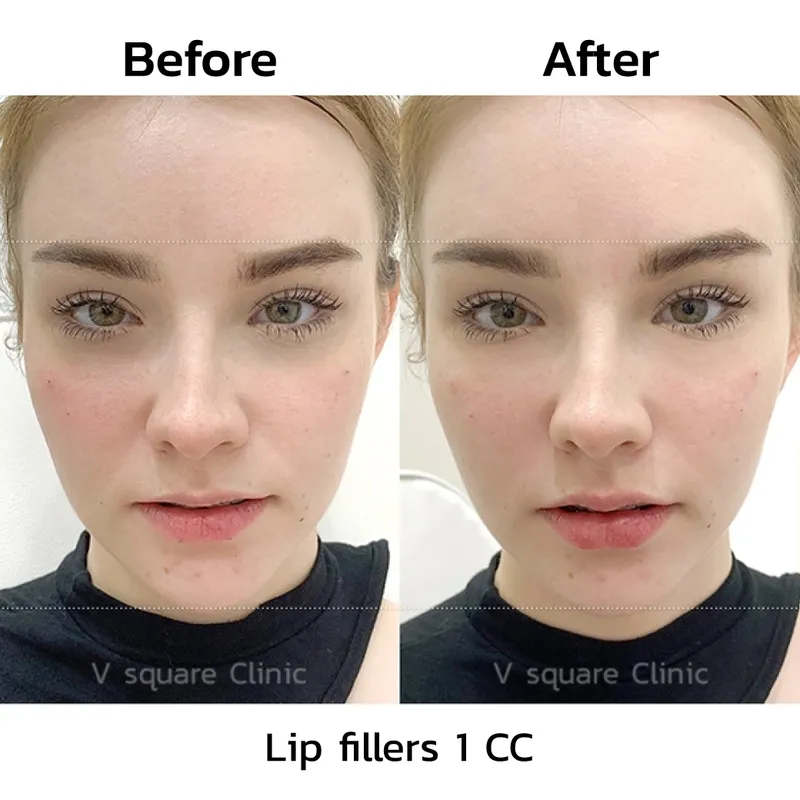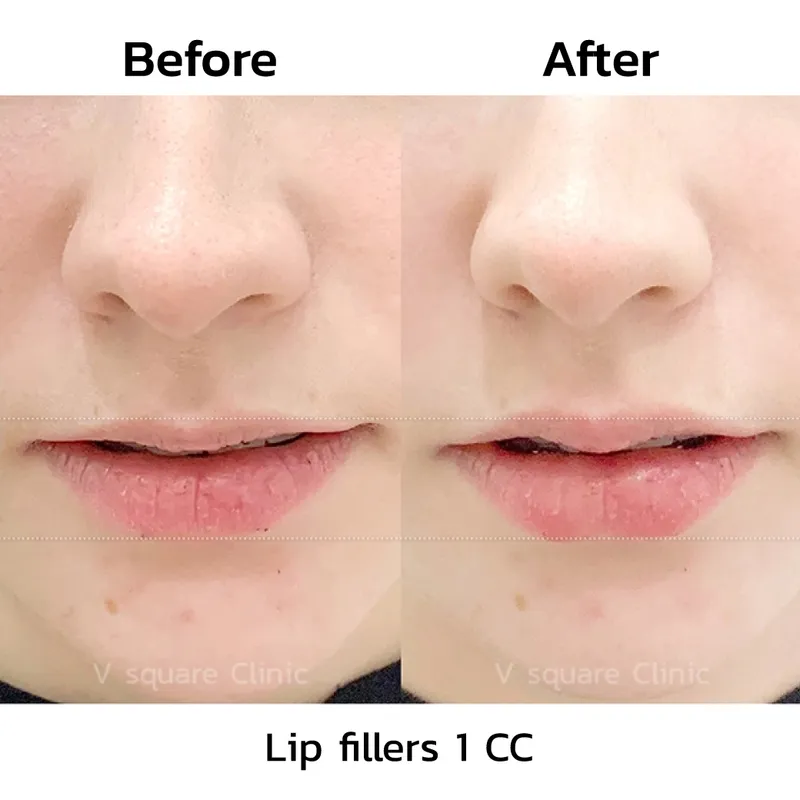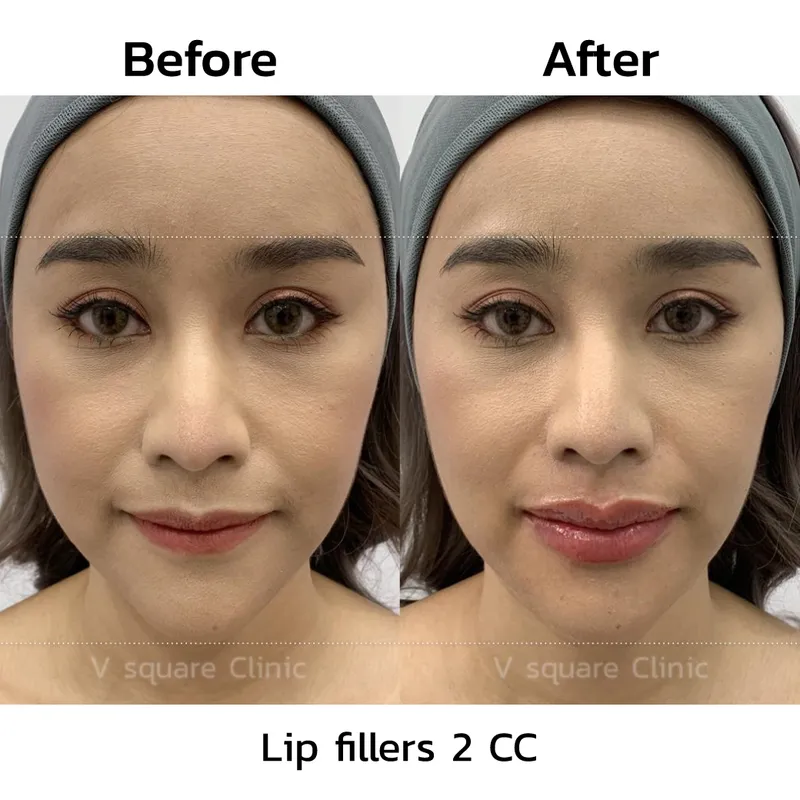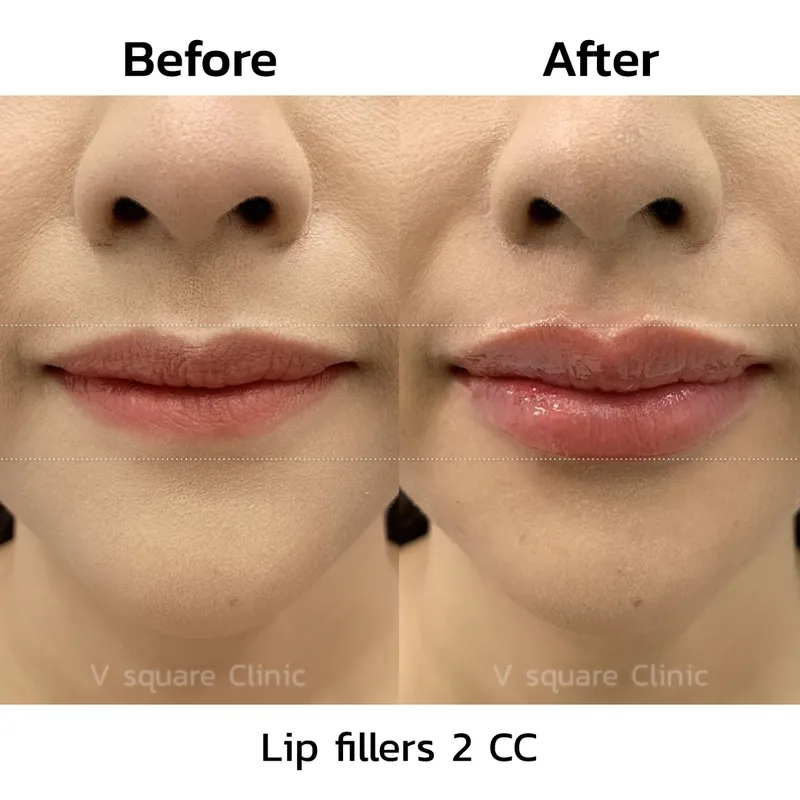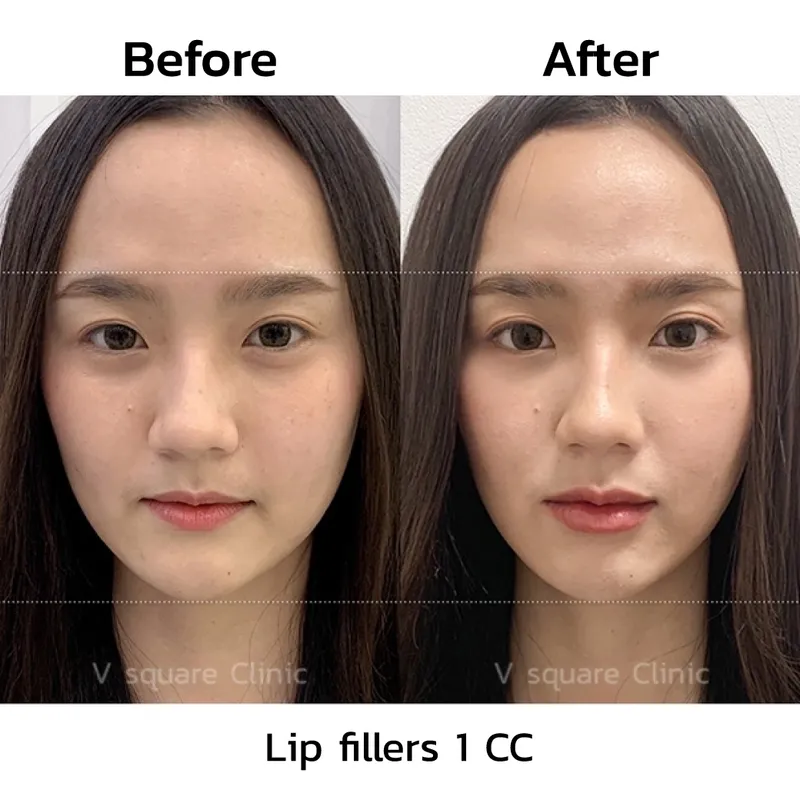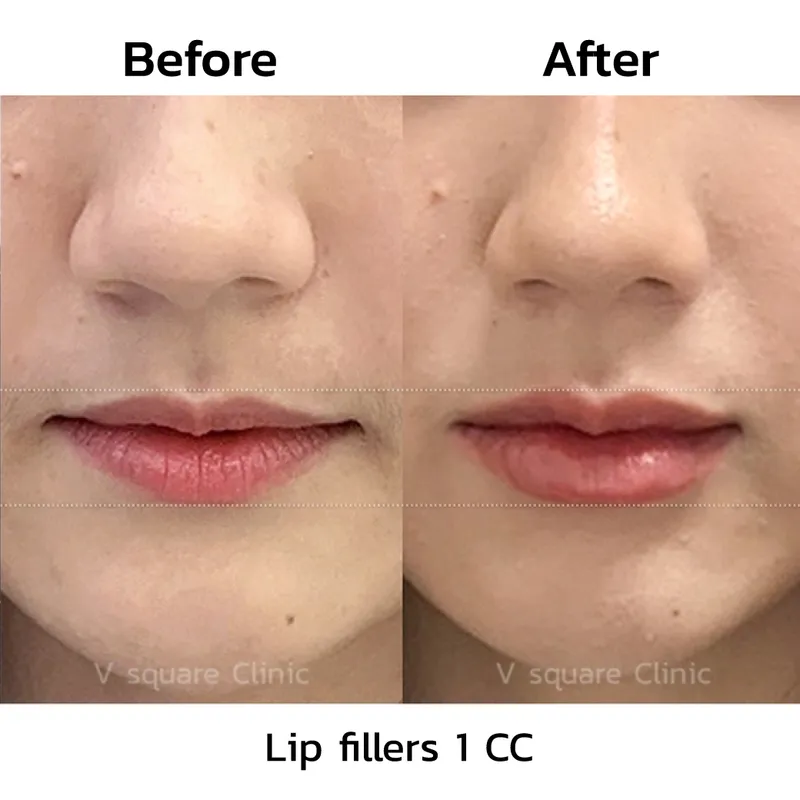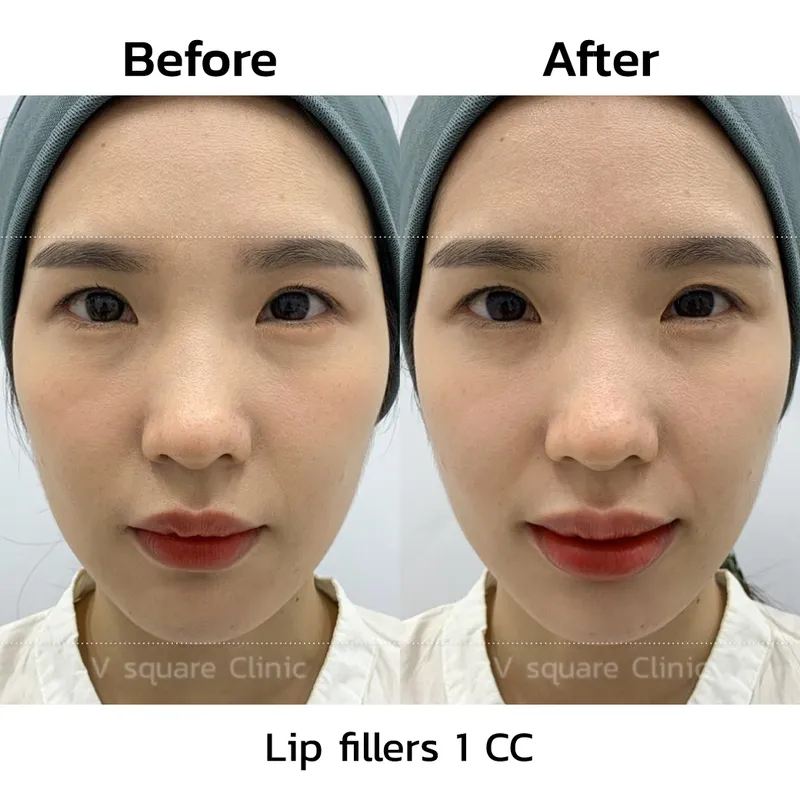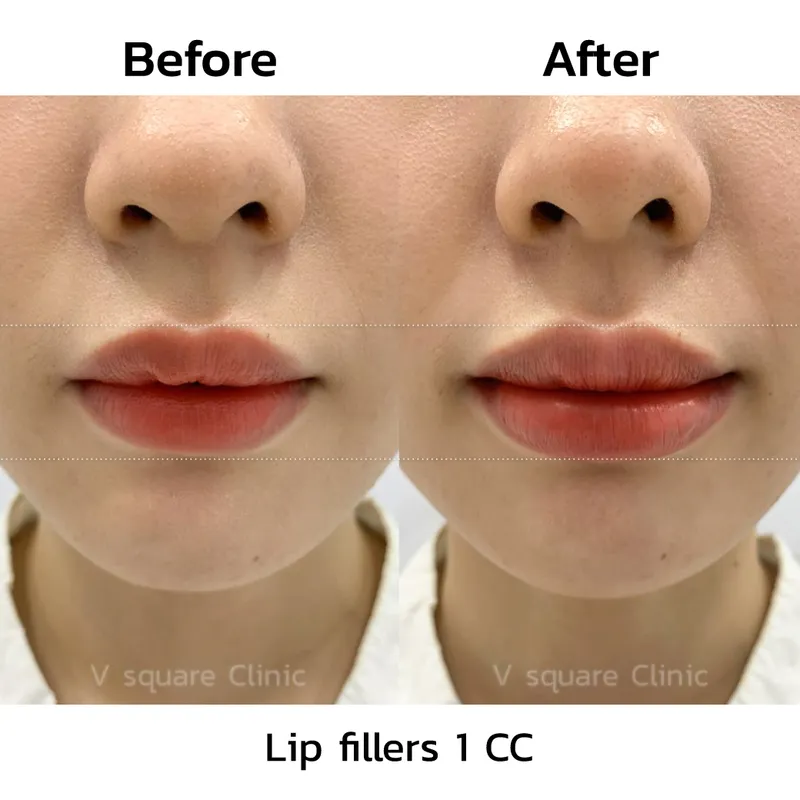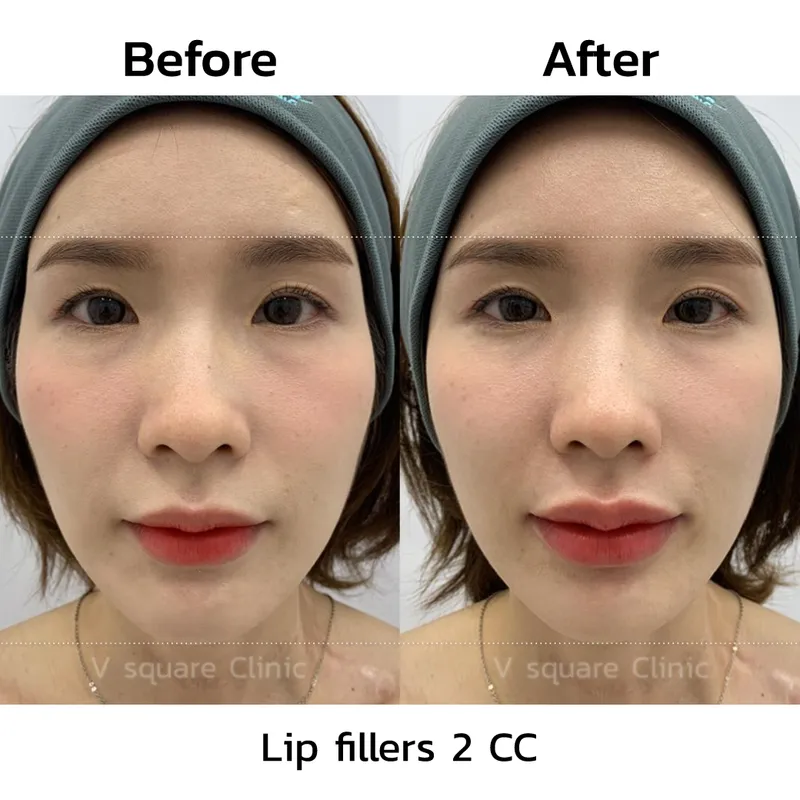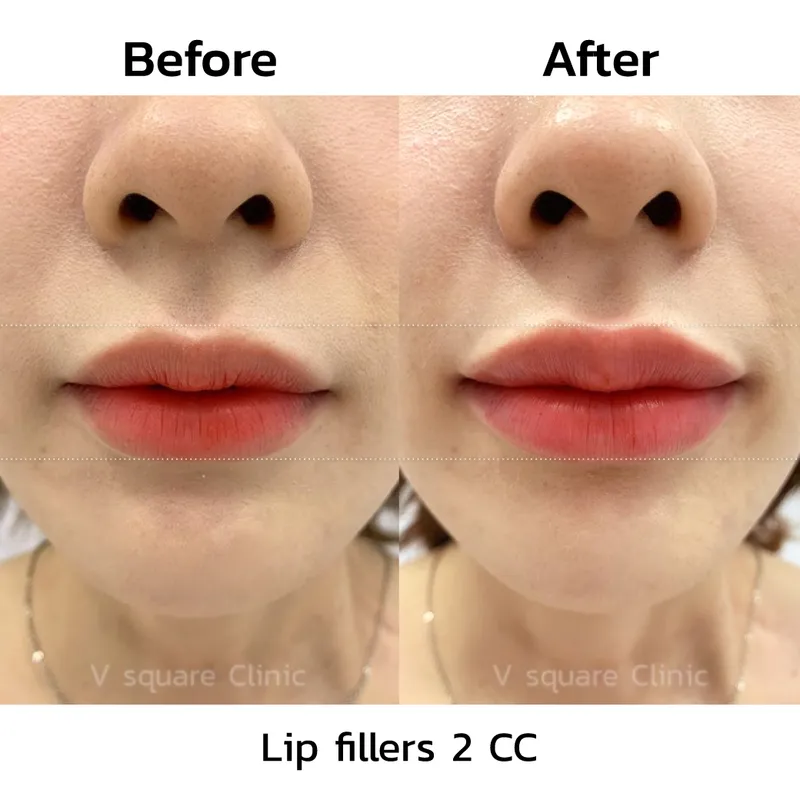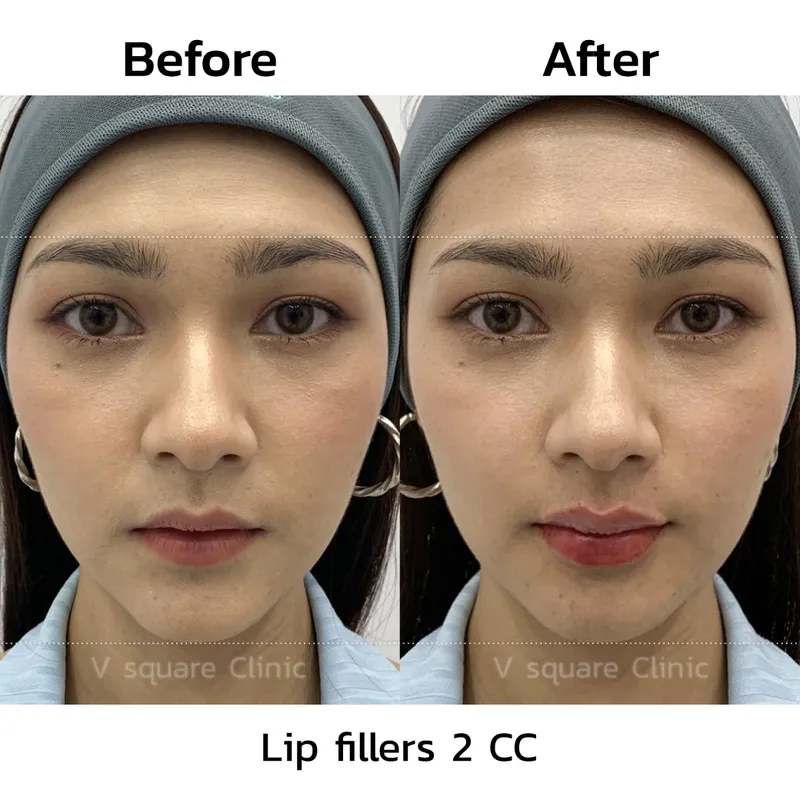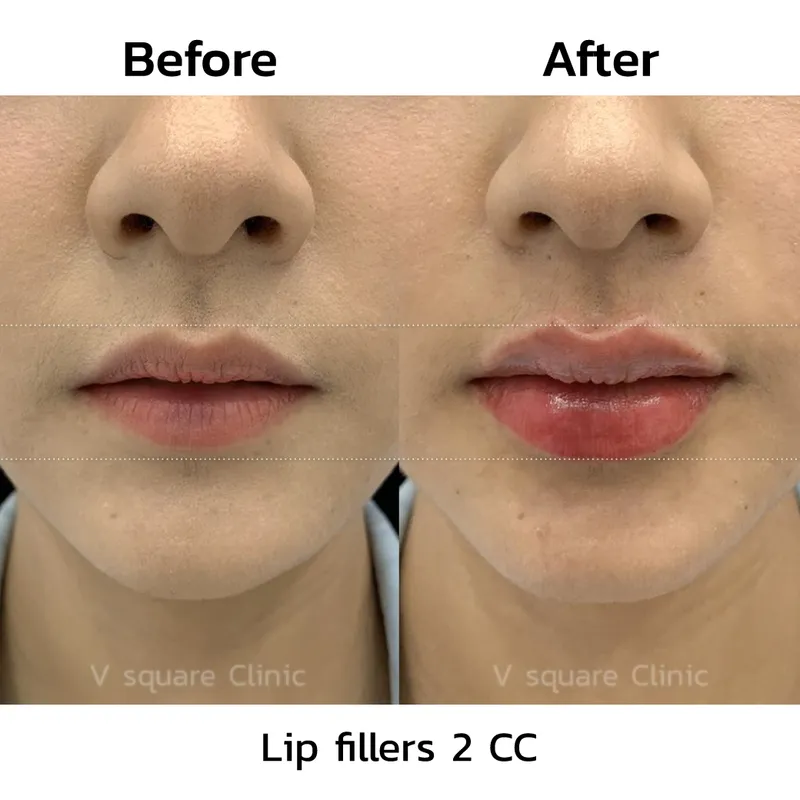 ---
Lip Filler injections in Bangkok
At V Square Clinic, the physician's technique focuses on naturalness. Seeing how appropriate the size and shape of the lips are due to the face shape. Using the right amount of filler and focusing on the correct injection point. The results after lip filler injections will proceed to be chestnut, plump, beautiful and best suited to each unique individual face shape.
---
สำหรับผู้อ่านทุกท่านที่มีข้อสงสัยเพิ่มเติม ทีมแพทย์
V Square Clinic
ทุกคนยินดีให้คำปรึกษาฟรี โดยไม่มีค่าใช้จ่าย หรือสามารถปรึกษาหมอทาง
inbox facebook
หรือ
Line
นี้ได้เลยครับ หมอตอบเองครับ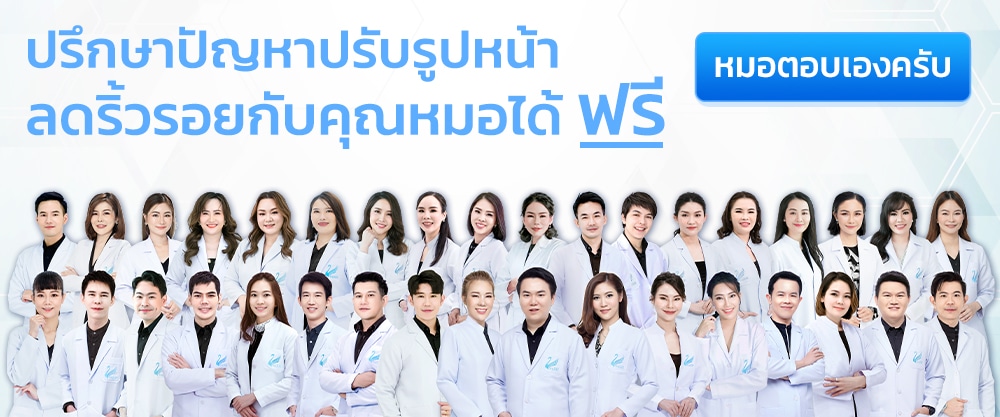 สามารถ comment สอบถามเข้ามาด้านล่างได้เลยนะครับ หมอตอบเองครับ