Reading Time:
5
minutes
Filler injections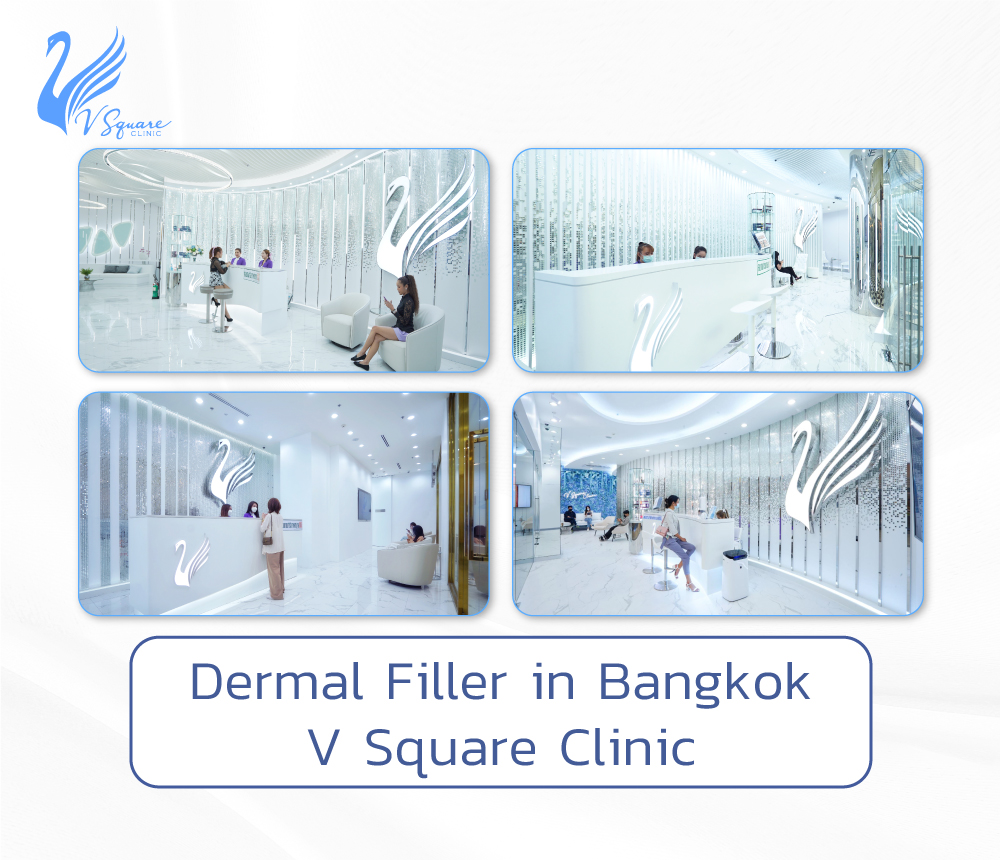 Filler injections are a method for treating wrinkles and deep grooves on the face by injecting hyaluronic acid (HA) fillers into the skin that has begun to deteriorate and collapse. Age fillers will help keep the skin stay young, firm, and looking younger. Safe and good results when injected by an experienced physician.
Filler Content
---
How do dermal fillers work ?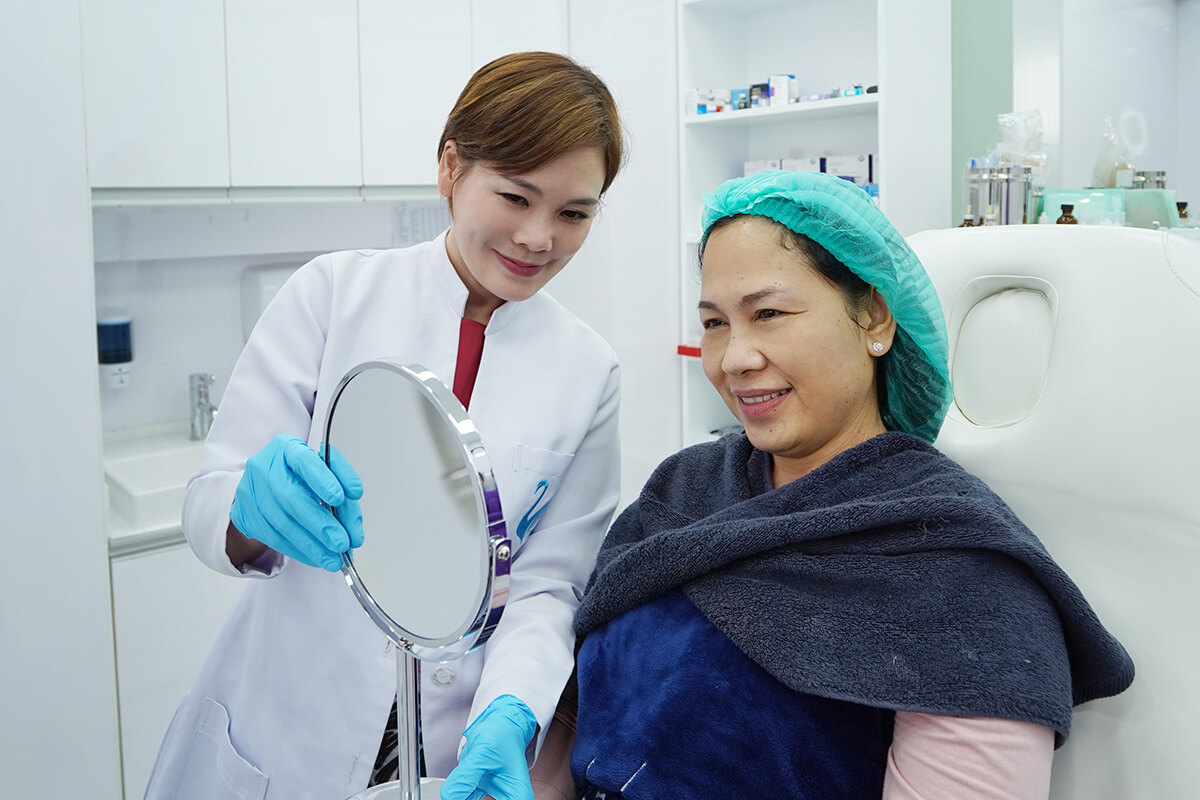 Fillers are made with hyaluronic acid which is produced to mimic substances naturally present in the body, used to replace important parts of the skin structure. As you age, your body starts to lose collagen and hyaluronic acid. After injecting fillers, the facial skin will rejuvenate into smooth, firm, and youthful skin. Also, the hygroscopic properties of the filler will add moisture, making the skin shine and slow down future ageing.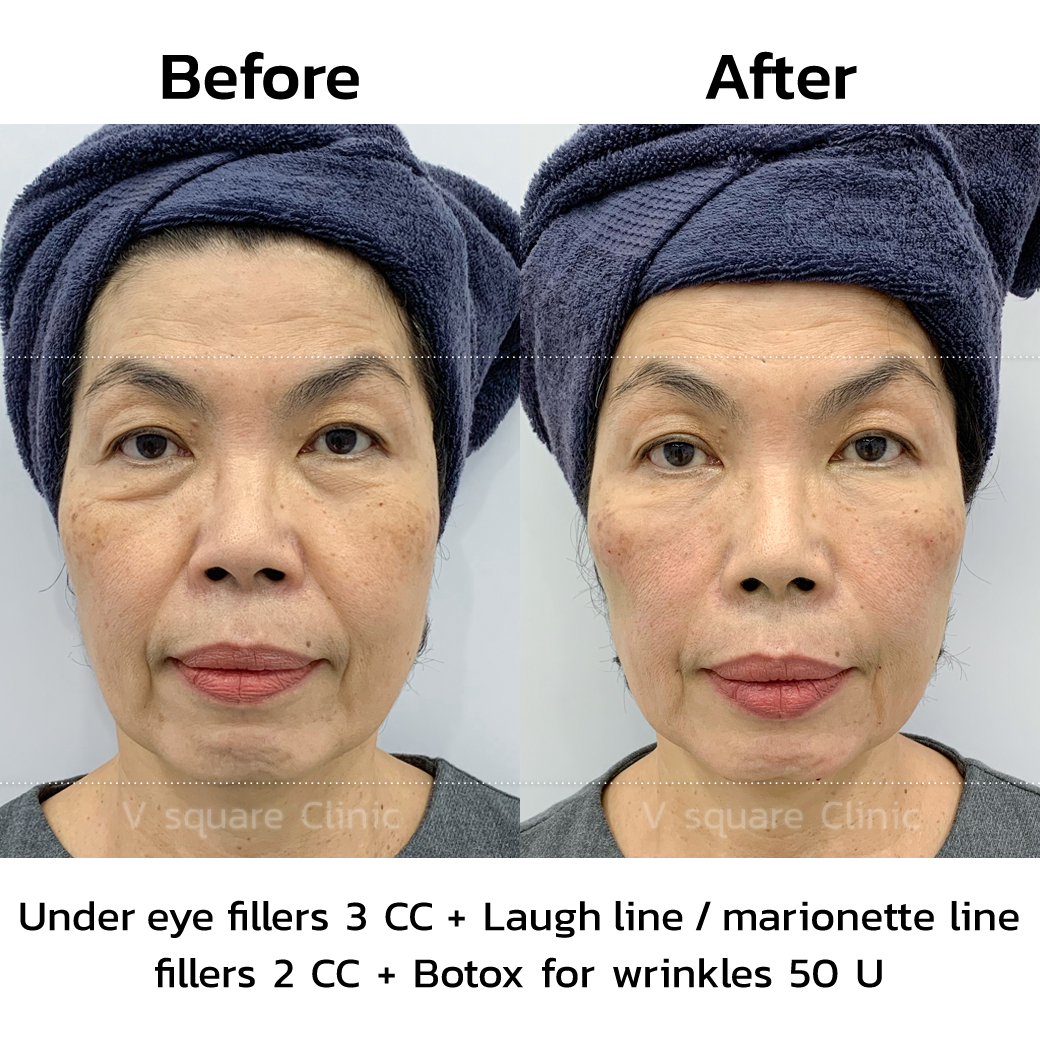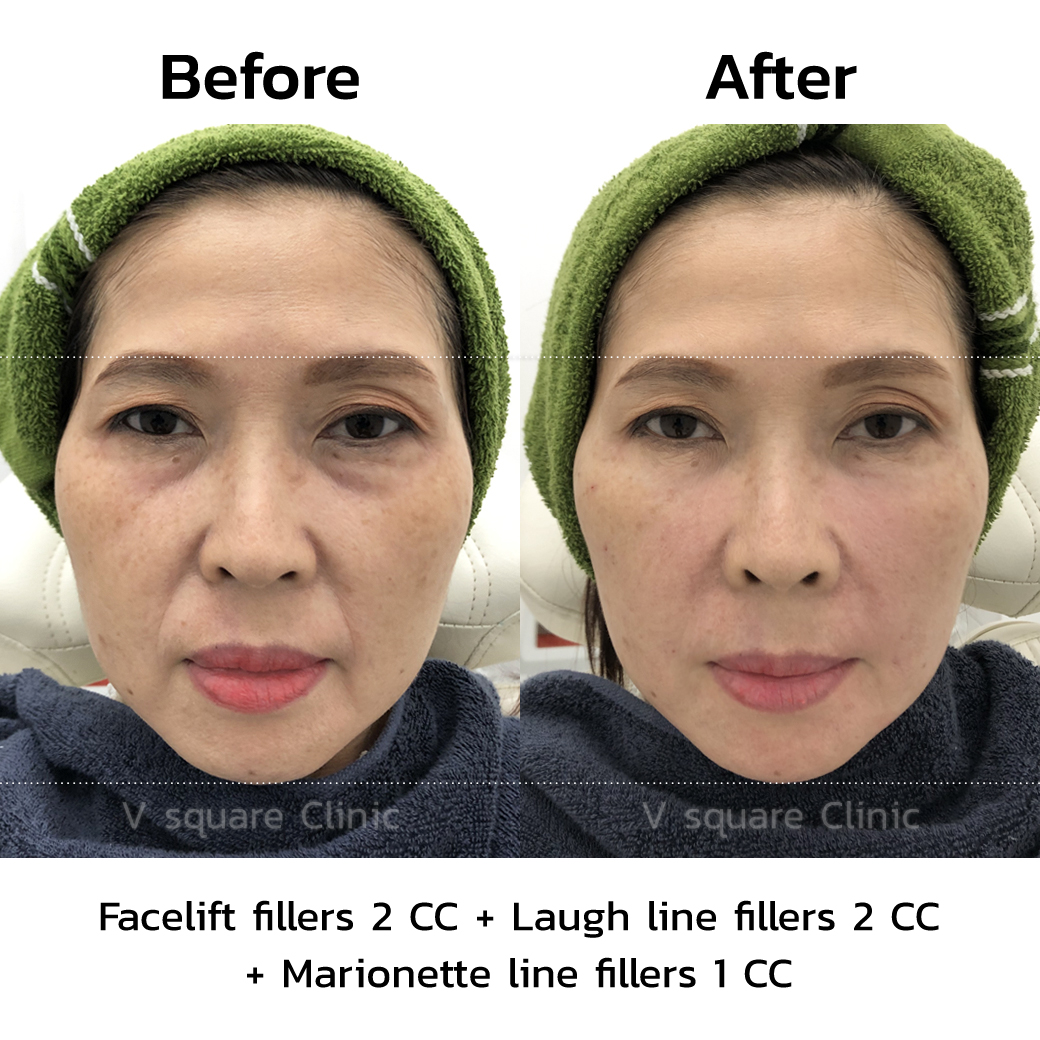 In addition, filler injections can adjust the face frame to be more appealing and proportional. To achieve this, injections are applied in the defective areas such as chin augmentation, forehead augmentation, plump lips injection and also helps the skin to retain moisture to the inner skin. Furthermore, fillers help to condition the skin to reduce pores. Skin is also flexible and softens up naturally.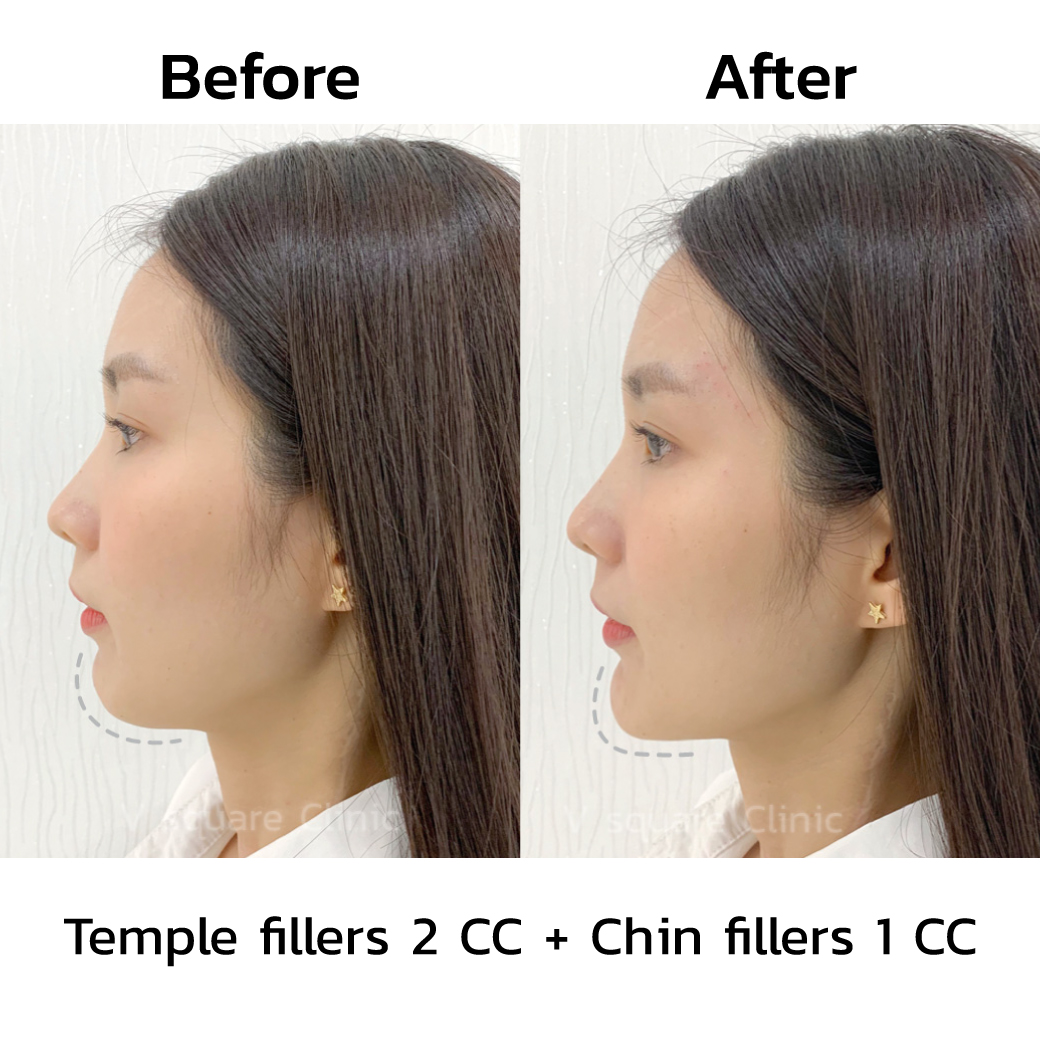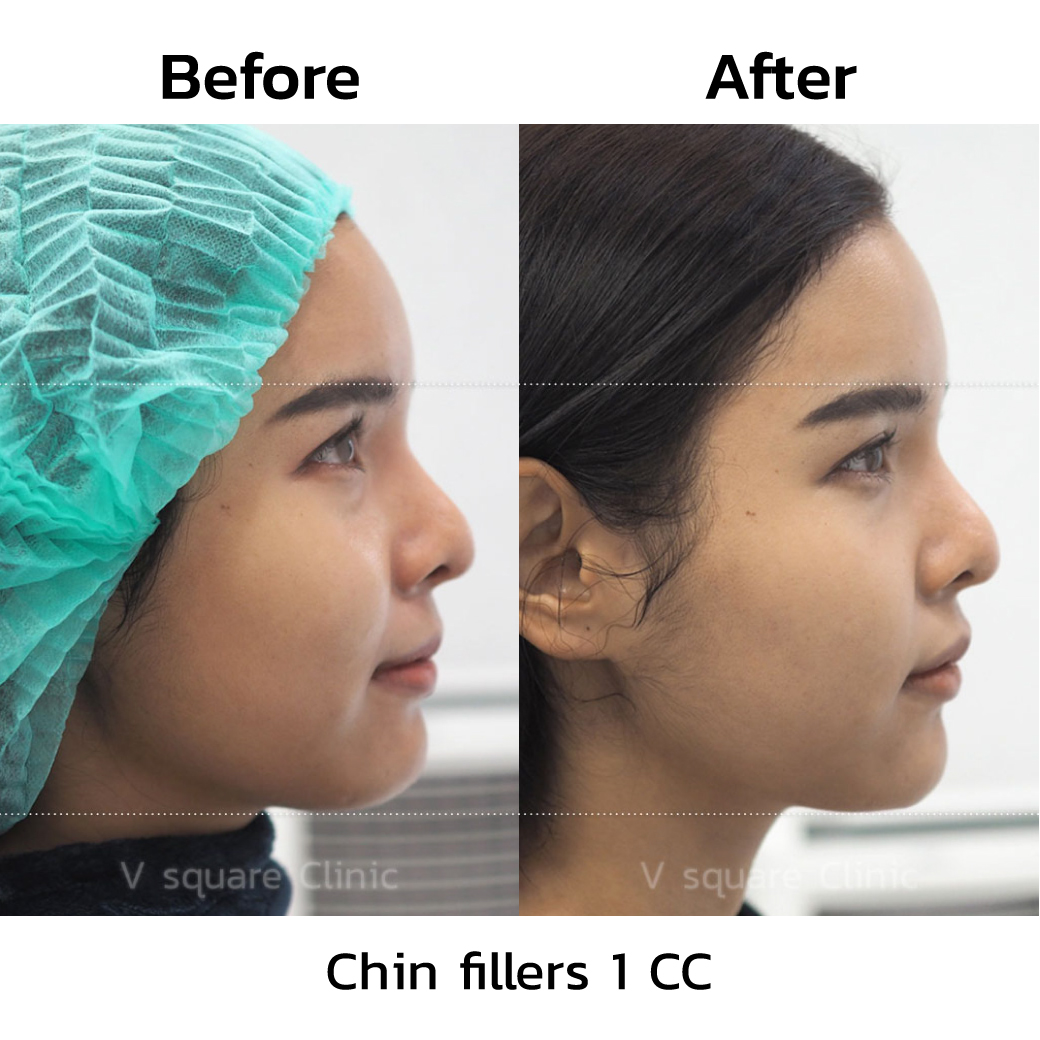 ---
What are the different types of dermal fillers ?
HA (Hyaluronic acid) is the most popular and safest filler. It is biodegradable and can be injected continuously. This is widely used all over the world.
Collagen from animals, which is not popular nowadays Because there will be an allergic reaction to these fillers which is that the patient's face will be easily reddened.
Transplanted fat (Fat filling), suitable for those who want to inject 10-20 cc at a time or more.
Biosynthetic polymers such as calcium hydroxylapatite Polymethyl Methacrylate Liquid Silicone are insoluble fillers, unsafe, not recommended and not approved by the FDA. The "Filler" that most Thai people understand and what physicians in Thailand refer to means hyaluronic acid, a genuine filler that is safe.
---
Pros and cons of filler injections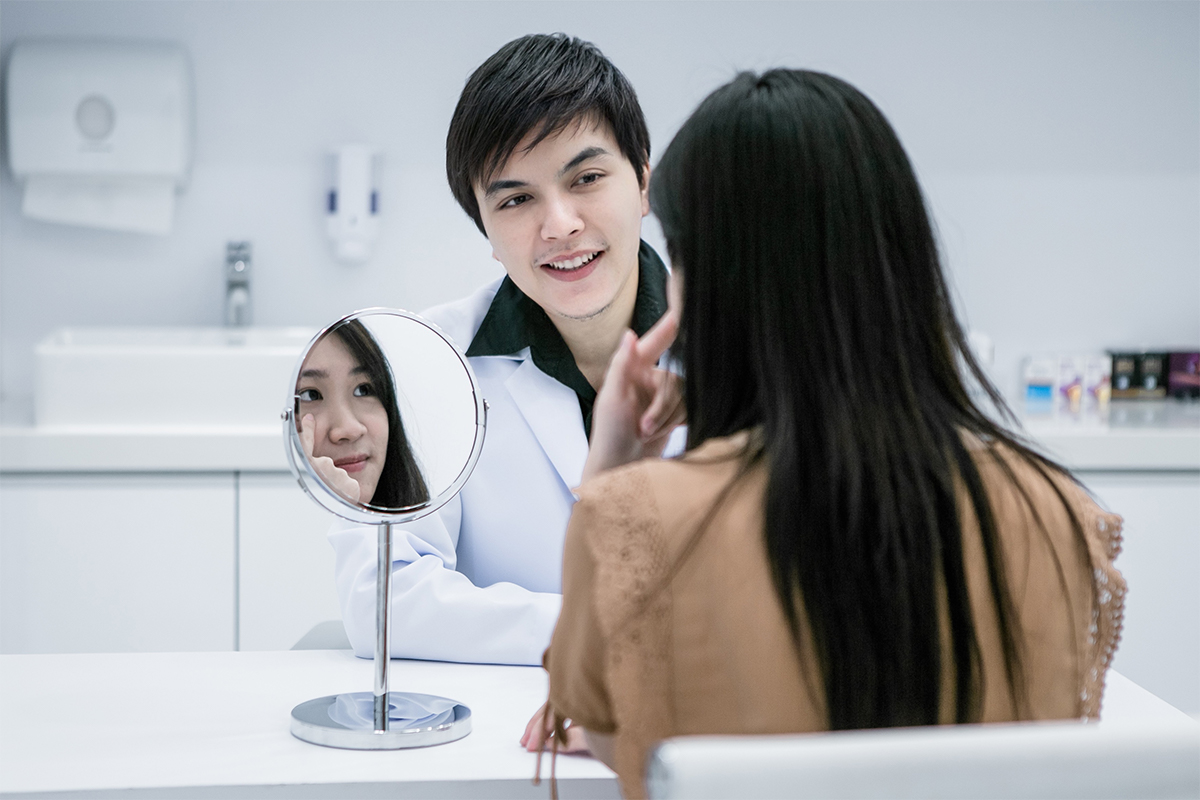 Pros
Fillers help correct wrinkles and restructure the face.
Immediately after the injection, there are no scars and no need to recover.
Fixes the problem precisely with natural results.
It can be used to solve problems in areas that require high resolution, such as under the eyes and cheek grooves.
It can be refilled continuously or injected without harm.
Filler injections are safe and certified by the FDA. They do not cause allergic reactions and also leaves no residue in the body.
Cons
Fillers are not permanent, they will naturally disappear in approximately 6-24 months depending on the type of filler chosen, injection site and taking care of yourself. If you want to maintain the results of the filler injections, you can proceed to be re-injected in the same spot, as this is not dangerous.
---
How long do dermal fillers last ?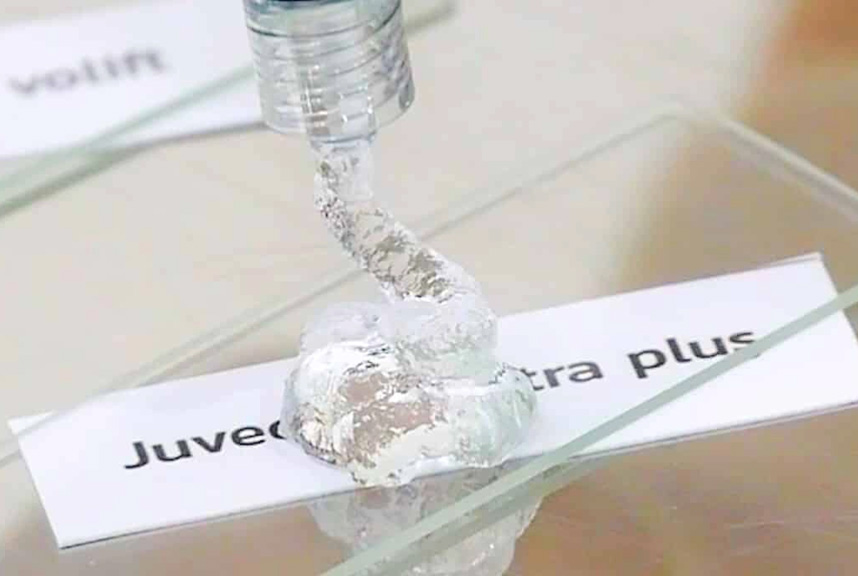 Most fillers will last 6-24 months, depending on the brand of filler used, the injection site, and how you treat the filler. The length of time that fillers can stay at each point can be summarised as follows:
| Filler injection site | Lasting time |
| --- | --- |
| Under eye | 6-24 months |
| Cheek groove | 12-24 months |
| Chin | 12-24 months |
| Mouth | 6-18 months |
| Temple | 12-24 months |
| Forehead | 12 months |
| Cheek area | 12-24 months |
---
Why should I have dermal fillers in Bangkok ?
Beauty businesses in Bangkok are continuously growing from both Thai and foreign customers, making Bangkok a source of Medical Tourism that gathers a team of experienced doctors physicians. Bangkok has one of the best craftsmanship, ranked as Asia's top tier, all at an economical price with beautiful and safe premium results.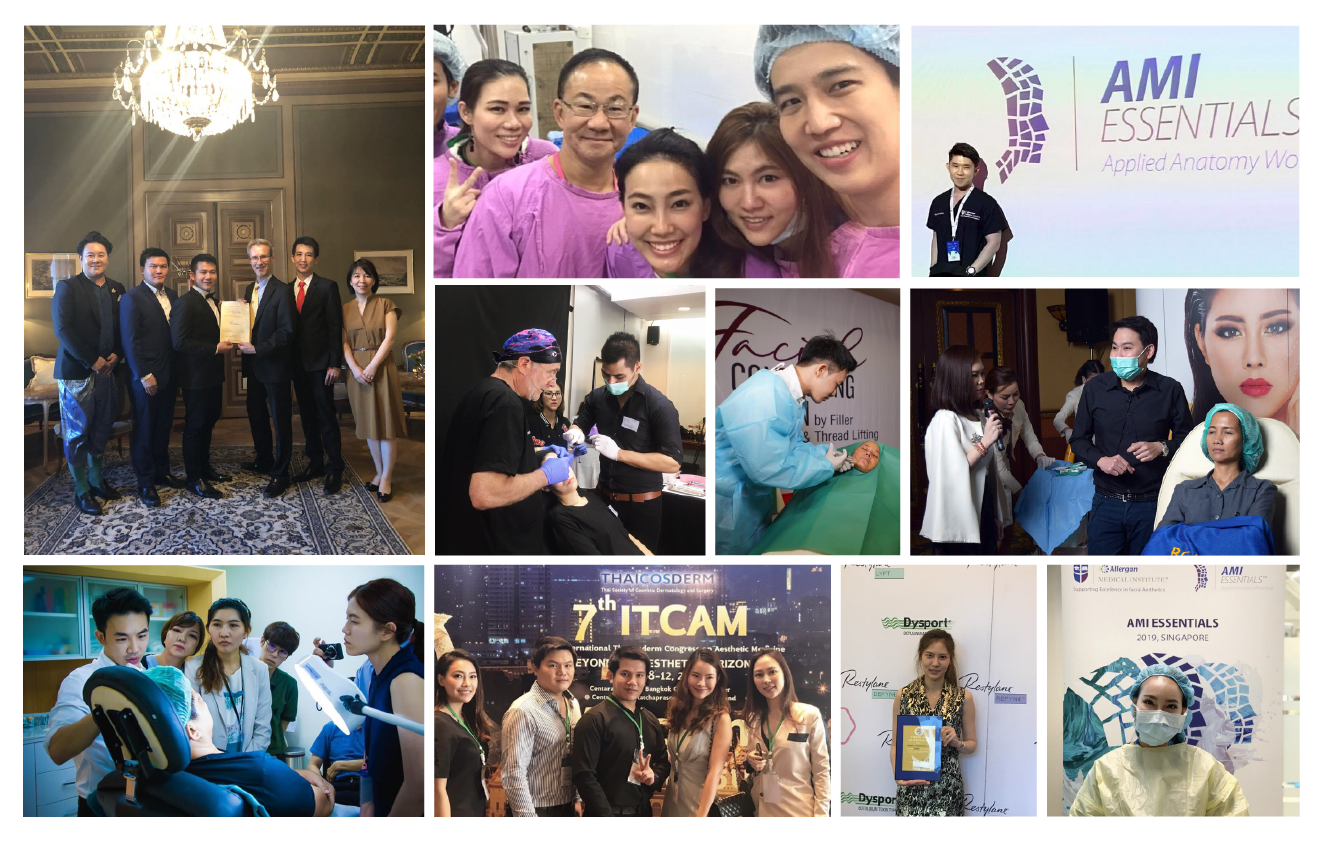 Providing the best care and advice to every patient, V Square Clinic's medical team has professional training updating more knowledge in Thailand and abroad every year. V Square Clinic is Confident in safety, good results and always use modern injection techniques.
---
How much do dermal fillers cost in Bangkok ?
Filler injection prices will differ in each injection site, the number of CC and the filler model used. The physician will assess the problem and recommend a suitable filler model for each patient.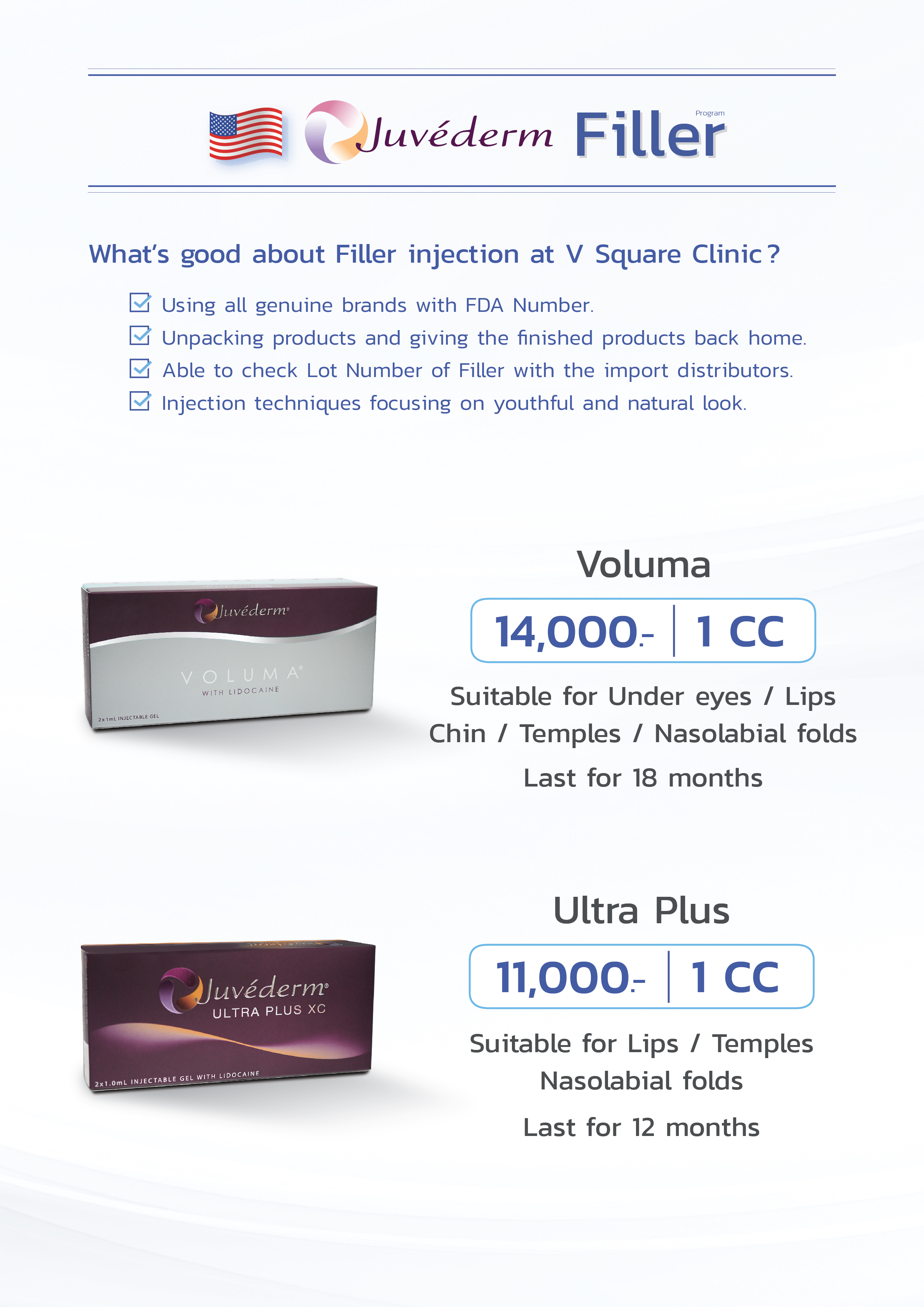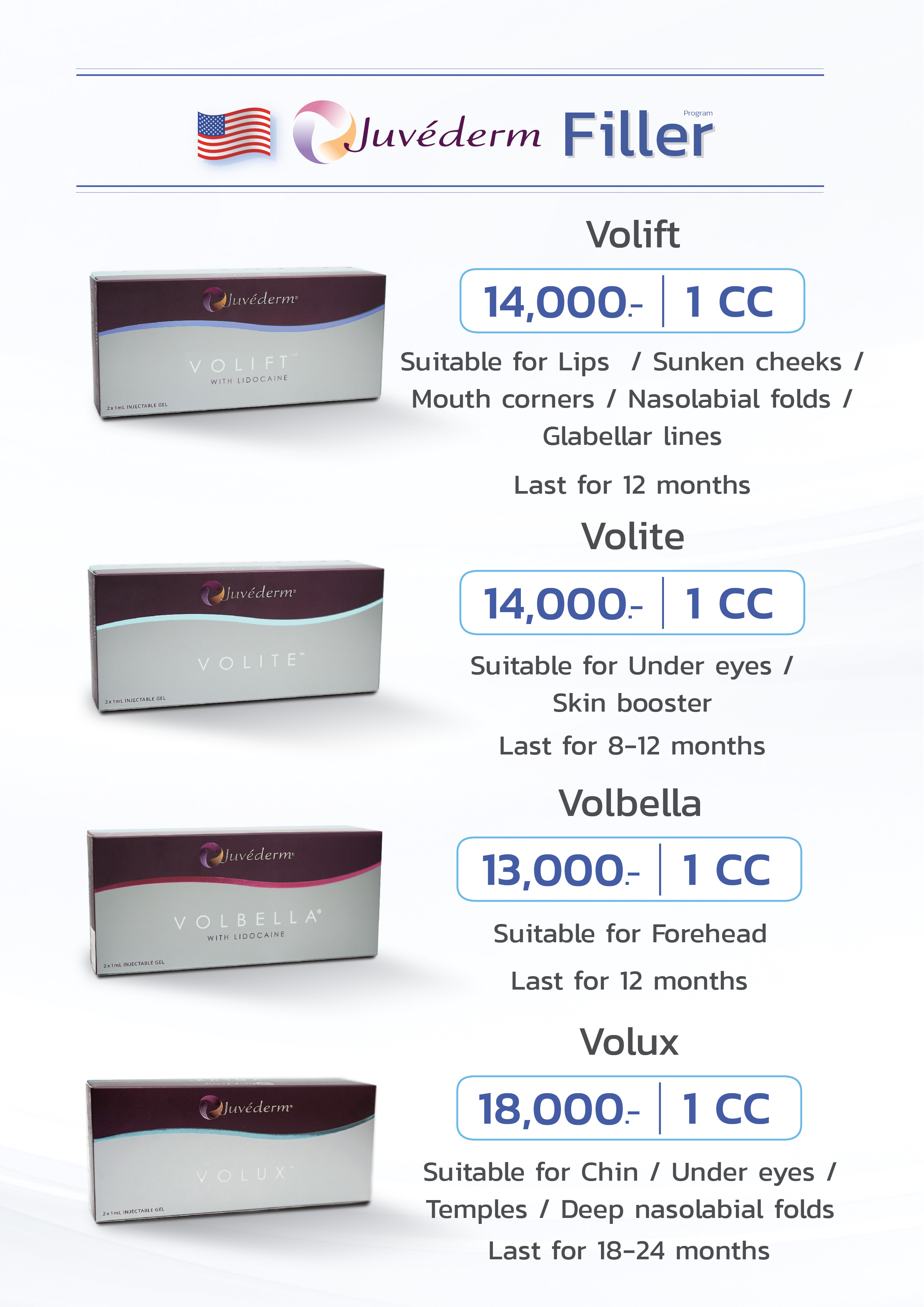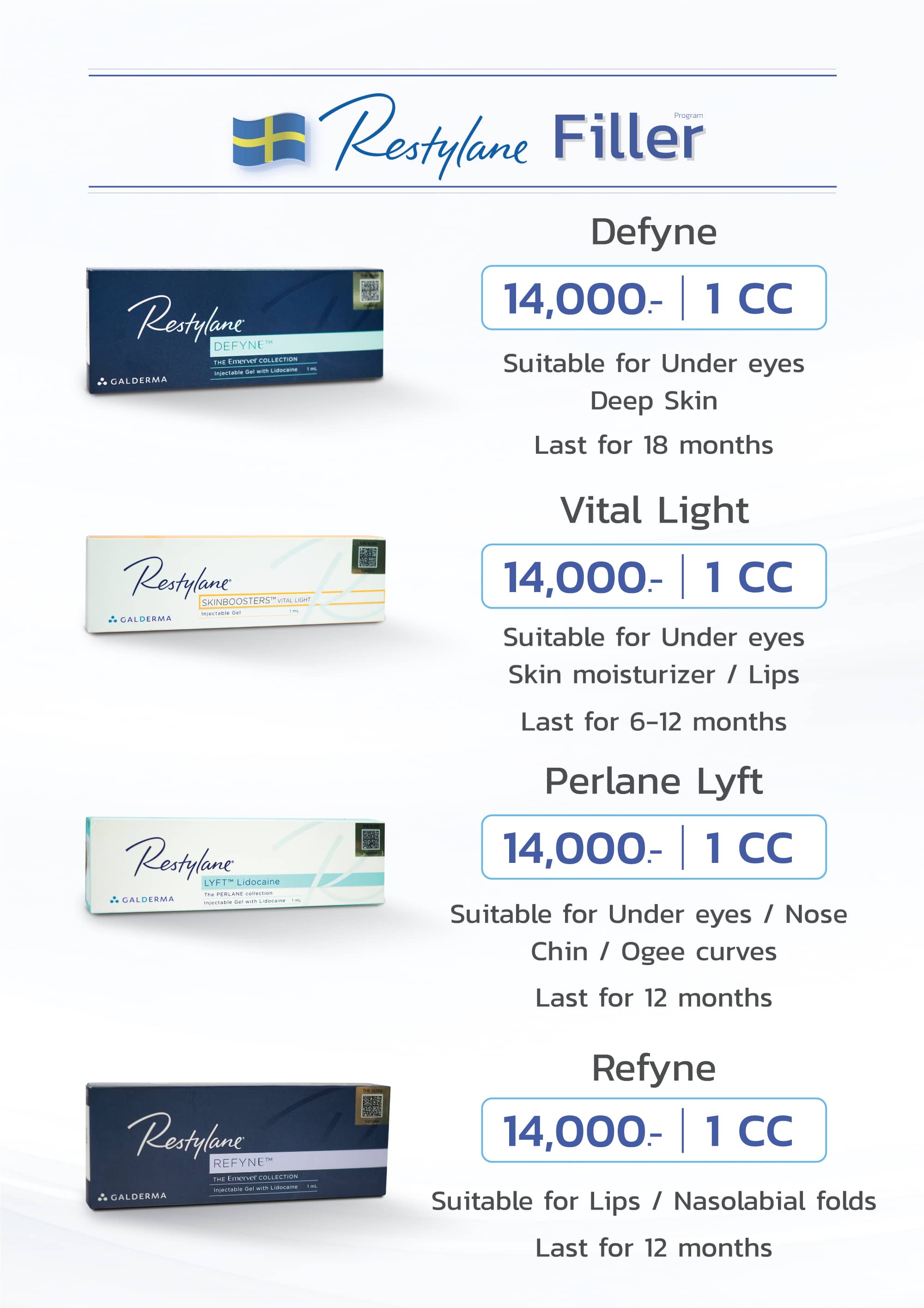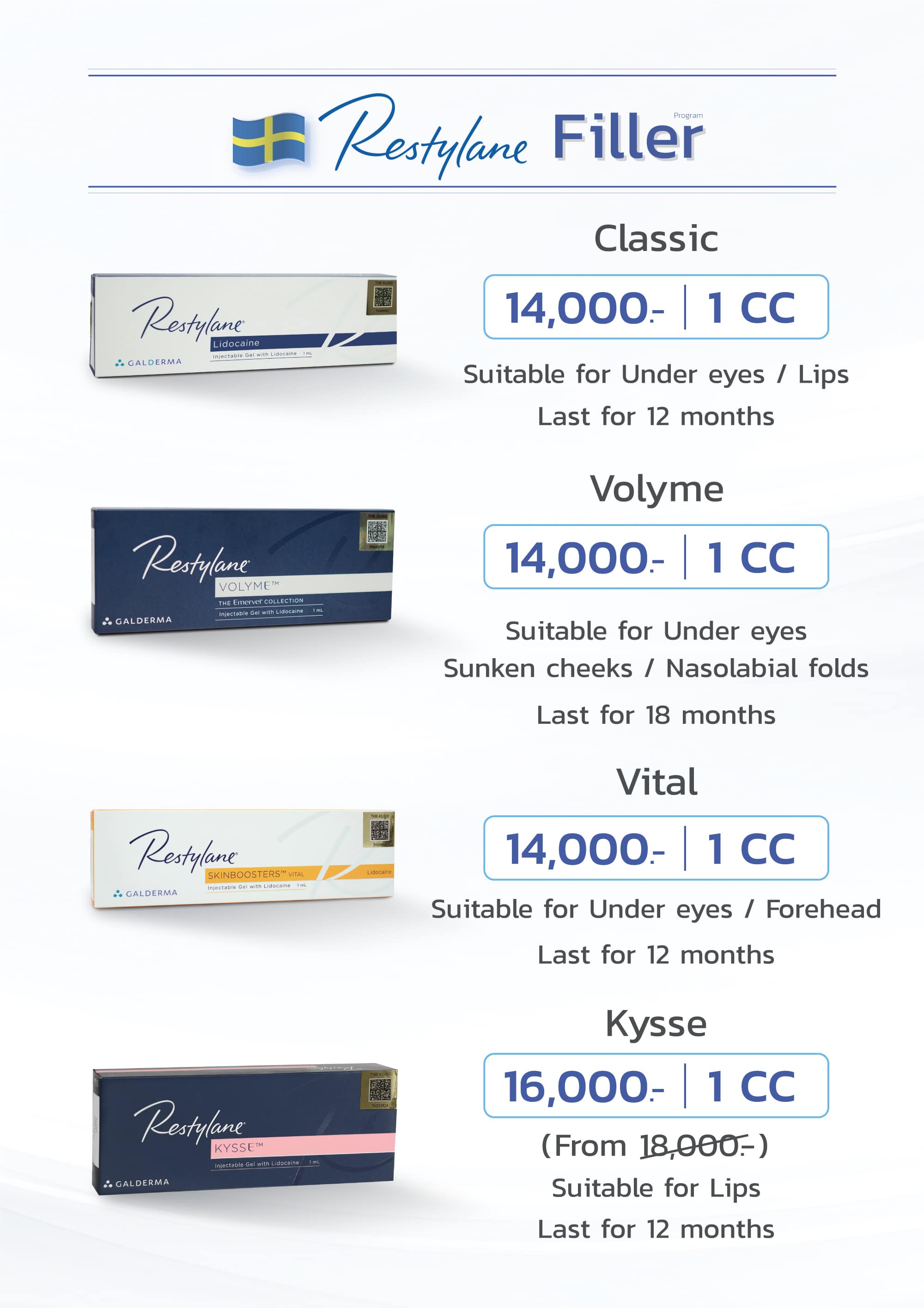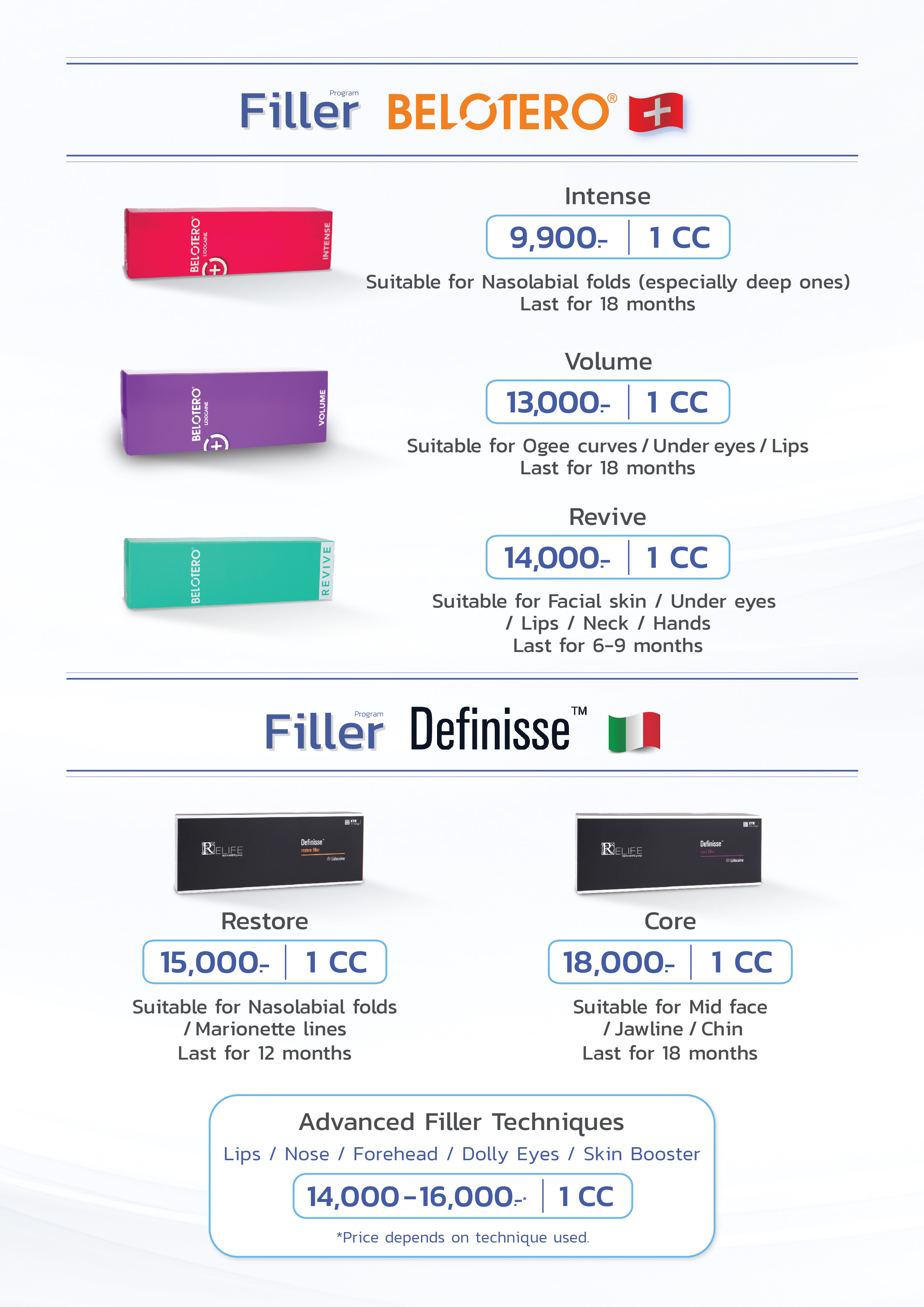 ---
Find a qualified dermal filler provider
V Square Clinic is a beauty clinic that focuses on facial restructuring. There is a team of physicians who have 15 years of experience using filler injection techniques. This is a special technique of V Square Clinic, caring about safety and natural looking results. The team is also experienced in adjusting the face structure for a variety of cases with meticulousness and care.
V Square Clinic are focused on making the service provided for recipients satisfying. Currently, there are 21 branches covering the Bangkok area. There is convenient transportation, all are able to book an appointment with a physician online first of which is free of charge.
---
Dermal filler injections in bangkok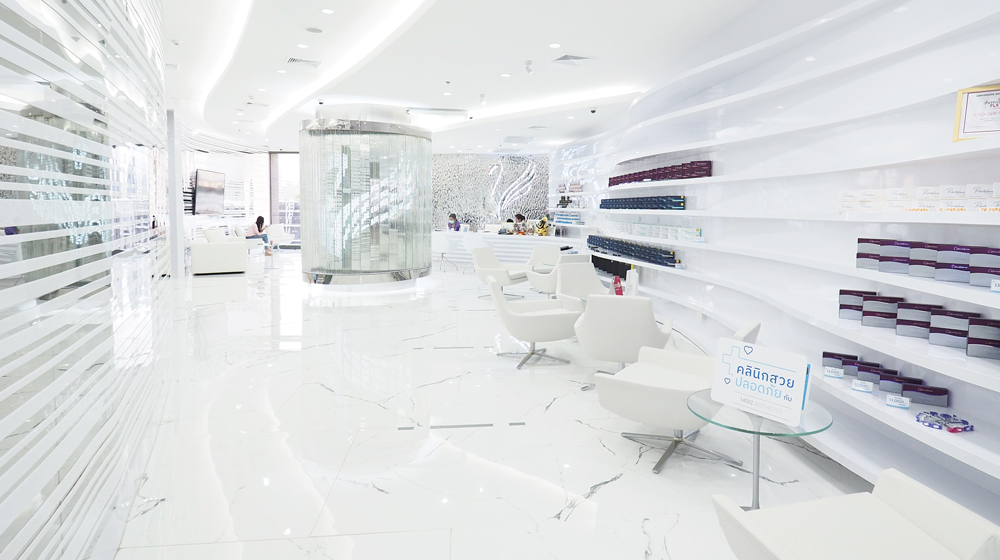 ---
สำหรับผู้อ่านทุกท่านที่มีข้อสงสัยเพิ่มเติม ทีมแพทย์
V Square Clinic
ทุกคนยินดีให้คำปรึกษาฟรี โดยไม่มีค่าใช้จ่าย หรือสามารถปรึกษาหมอทาง
inbox facebook
หรือ
Line
นี้ได้เลยครับ หมอตอบเองครับ

สามารถ comment สอบถามเข้ามาด้านล่างได้เลยนะครับ หมอตอบเองครับ